Patient Coordinator
We're hiring a patient coordinator for our fast growing clinic, with the opportunity to grow into Clinic Manager! If you are looking for a fun, fast-pasted, and exciting environment and want to learn more about wellness care, please submit your application to our link online!
Position SummaryThe Patient Coordinator's primary role is providing optimal customer service to patients at the clinic. This will include taking care of all transactions at the front desk counter by communicating all recommended care to the patients, scheduling patient appointments, checking patients in and out, presenting financial plans, etc. While doing so, providing optimal patient care based on The Wellness Way approach to healthcare. You will be responsible for developing long term relationships with your colleagues & patients and connecting the clinic with the public.
The Patient Coordinator will stay in close communication with the Office Manager and will be one of the first points of contact as needs arise from patients. They will ensure business is conducted in an accurate and timely manner and congruent with Wellness Way Standards. The Patient Coordinator will adhere to processes and procedures that are set in place by the Office Manager.
Essential Duties and Responsibilities
*This list of duties and responsibility is not all inclusive and may be expanded to include other duties and responsibilities as management may deem necessary from time to time.
Patient Coordinator
First point of contact for patients which will include greeting patients and answering the phones. While answering the phone: assisting patients with scheduling appointments, taking shipment orders, preparing these shipments to be sent out and answering any minor questions they may have

Checking patients in and out at the front desk, entering patient charges, collecting payment, presenting financial plans and loading patients to appropriate rooms

Overseeing the front desk responsibilities, while handling periodic interruptions

Create engaging environment for patients at the front desk

Ability to keep a clean and organized work environment

High focus in having the ability to work as a team but also independently

Create engaging environment for patients over the phone; navigate patient questions as needed, discerning when they should schedule an appointment

Other duties as assigned
Problem Solving
Problem resolution when patient issues arise. Keep the office manager informed on significant issues

Use the Dignify System to navigate colleague relationships.

Ask for assistance, especially as problems/issues arise, from the Office Manager as needed.

Know what software to use when. Troubleshoot when able to then notify Office Manager.

Suggest solutions to improve office or clinic.
Implementation
Carry out new product, services, and systems implementation as instructed by the Office Manager.

Assist in the transition to new Wellness Way Software when available.
Training and Development
Learn the basics of the Dignify System in regard to navigation and understanding.

Complete additional training and continuing education as asked.

Attend seminars and meetings assigned.

Attend all trainings that the office manager schedules.

Provide feedback on internal and external matters as they pertain to your office.

Understanding of Patient Coordinator role and fill in if need be.
Qualifications
Position requirements
Passion and knowledge of The Wellness Way or the willingness to learn. Must be willing to live the lifestyle.

Proficient in Microsoft Outlook, Word and Excel; previous computer & phone experience.

Actively participates in online social media; TWW social media platforms/chats.

Self-motivated and driven to promote clinical and employee growth.

Must have the ability to work with multiple personalities, use clear judgement, work under pressure, multitask and handle emotional stress.

Excellent verbal and written communication skills.

Strong communication, organizational, and time management skills.

Quick learner and ability to be adaptable/flexible in an ever-changing environment.

Maintain professional manner and has a bubbly personality.
Physical Requirements
Prolonged periods of standing

and working on a computer.

Must be able to lift up to 15 pounds at times.
Accountabilities for PurposeSupport and maintain the Purpose and Core Values of The Wellness Way.
Dr. Kate Williams
Doctor of Chiropractic
The Wellness Way – Eden Prairie
Office: 952.255.6980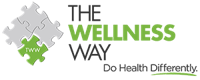 Additional Info
Job Type : Full-Time
Education Level : Not Applicable
Experience Level : Entry Level
Job Function : Administrative